On letting go.
MUSIC:
ALEXISONFIRE
MOOD:
CREATIVE
I've been working on a school assignment all afternoon/evening.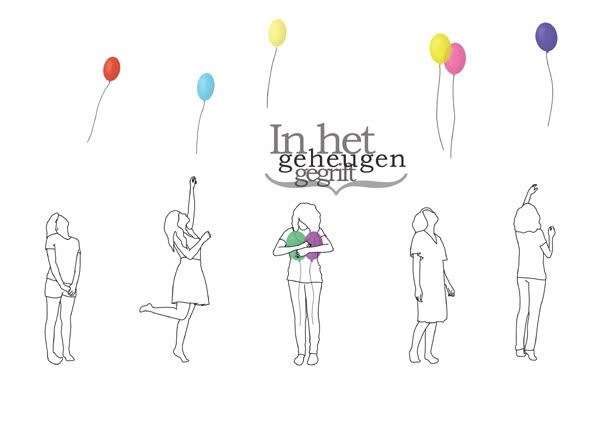 "In het geheugen gegrift" literally means "Engraved in the memory". I hope the symbolism is clear enough.

I feel like it could be so much more attractive if I coloured the figures in, but I'm feeling kinda lazy haha. And the teacher that gave the assignment appears to like white.

Besides the whiteness, I'm afraid it might look too much like a birthday card, lolz. Maybe I'll do all balloons in different shades of one colour.

What do you think? Suggestions, remarks, epiphanies?

Labels: school frenzy