Hell has abandonned me.
MUSIC:
EVERY TIME I DIE
MOOD:
COLD
Yay, my dress arrived today!
Lately I'm being a complete eBay addict, searching through piles and pages of crap like a madwoman. And it pays off! I got me this cute dress for £0,01 haha. (Okay I payed £8 for shipping but that doesn't matter, right.)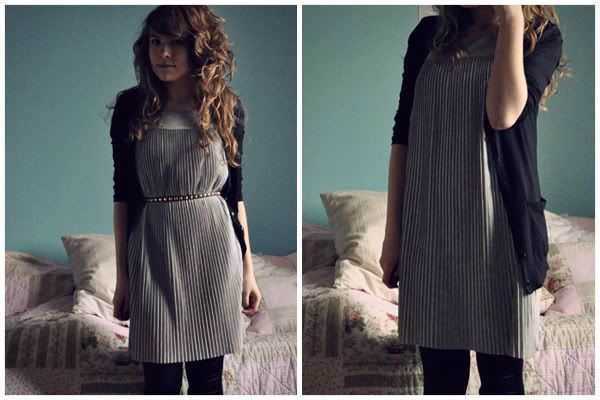 So I immediately put it on, with some tights and leather look leggings over them, and my trusty vintage boots. Not quite sure how I like it better, but I do know I'm going to have to get me some more belts haha. I just keep wearing this gold studded one because it's really the only one that fits me right.

For that matter, it's being hell to find my dress size lately. This little number is a 34, a UK 6, and it fits me perfectly. When I order on ASOS I need a 10, maybe even a 12 depending on the style. Insane right?

I hate shopping at ASOS haha.