It is flippin' freezing.
MUSIC:
THE SOUND OF ANIMALS FIGHTING
MOOD:
RATHER CHILLY
Okay it's -8°C outside and I gotta make my way through wednesday's snow without smashing my face to the ground. Even though my precious, loyal converses managed to keep my feet dry over the past few days, they're not exactly warm.
Hmm. What else do I have left... My vintage boots! Worn out and totally watertight. Though that means I have to wear a skirt or dress because I really don't like the pants-in-boots look.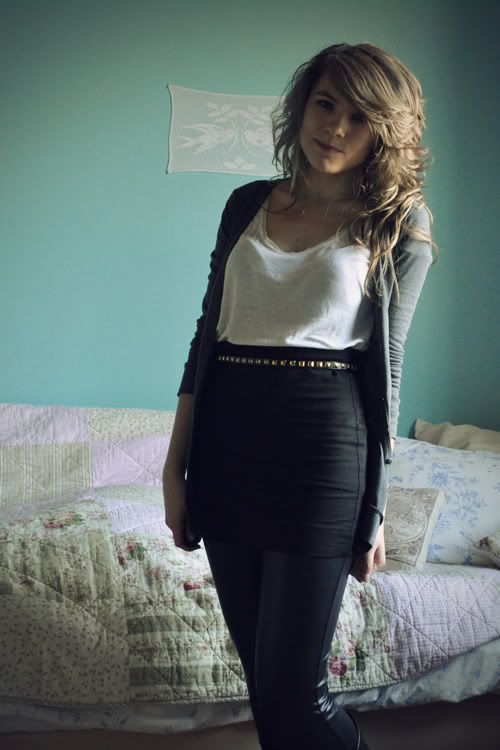 Tights and leather-look leggings it will be! So yeah, in case I freeze to death in this (plus big fluffly cardigan, plus two scarfs, plus wool coat), goodbye world, it was nice knowing you.
Labels: outfits