Meet me in Montauk.
MUSIC:
CIRCA SURVIVE
MOOD:
WAY TOO LAID BACK
It's tuesday, I have exactly one week left until apocalypse (showtime - literally! gotta display all my schoolwork, preferably finished haha) and I'm making outfit pictures! Yay!
Anyway, I got this dress off of eBay. It's not the size I was looking for, nor the right colour, but because of the low starting bid, I decided to give it a shot anyway. I won it for 7 bucks yet shipping was relatively pricey (it did come in a box, wow much?) but I ended up paying about €13, so yeah, not too bad for a
nwot
dress.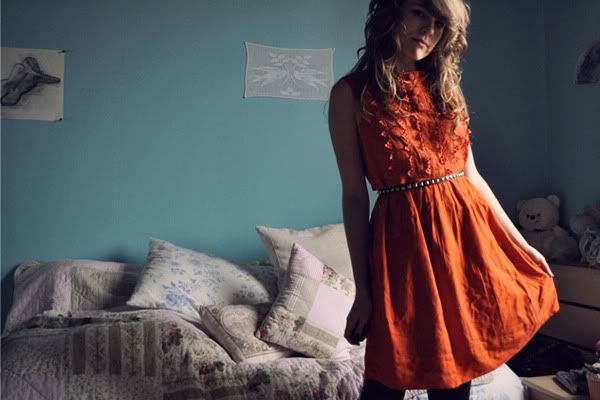 It's got the look and feel of a giant tangerine (oh gitty gosh that rhymes!), it's two sizes too big, but it's so cute.

I actually expected the colour to look way worse on me.