Where's Santa when you need him?
MUSIC:
MATTHEW GRAY GUBLER SINGING THE THEME SONG TO CHEERS
MOOD:
FANGIRLY
H&M is doing my head in.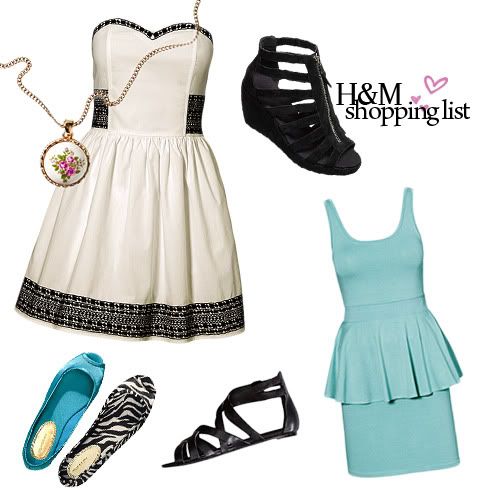 Ah, this makes me want summer so badly! I mainly want the necklace, and the peplum dress and the zip-up wedges if they fit me right.

In all honesty, I'm glad the studs and shit are gone. Everyone just started to look like they had been thrown up on by the mythical, evil studs monster.

Ugh, I don't know, I just really don't like the whole "look at me being a tough rock chick" trend. It was fun for a while (because I got things I had been looking for ever since my
scene kid phase
like a studded bag and black leather bracelets to stack up) but then every average girl started wearing it and yeah... It just doesn't look right.
[/rant].

I should make some kind of mood board for the coming Spring/Summer season so I don't end up buying the same shit as usual haha. I wonder if that'd work?

Labels: window shopping