Oops.
MUSIC:
500 DAYS OF SUMMER SOUND TRACK
MOOD:
GUUD
I got me these boots at Zara yesterday.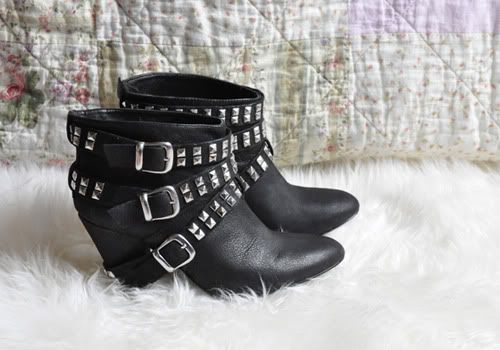 So far for my resolution not to buy anything studded out of protest. However, the buckles are detachable, so if I get absolutely frikkin sick of the things, I could always put something else on there, like a chain or whatever.

They were €40 and they're just the right height to make your legs look absolutely amazing yet they don't kill your knees and back if you run around a lot like me.

I also got a really nice black blazer with nifty shoulders, it was €20 instead of €60. It's got tiny metal thingies on the shoulders. Yeah, studs.

I couldn't help it, srsly!

Labels: buys