Feb. 16: A moment, a love.
MUSIC: (500) DAYS OF SUMMER SOUND TRACK (AGAIN)
MOOD: YAY
So ever since I watched 500 Days of Summer, I can't stop listening to the sound track. Especially The Temper Trap's Sweet Disposition is awesomely amazing. It breathes sunshine, especially if you've seen the movie. (Which you SHOULD.)
Anyway, I got a haircut yesterday. My hair dresser managed to cut off all the unhealthy bits and my fringe with minimal loss of length, which is awesome, because I'm saving up for lots of very, very long hair.
I also went shopping but barely bought anything, just some nail polish, a ring and a scarf.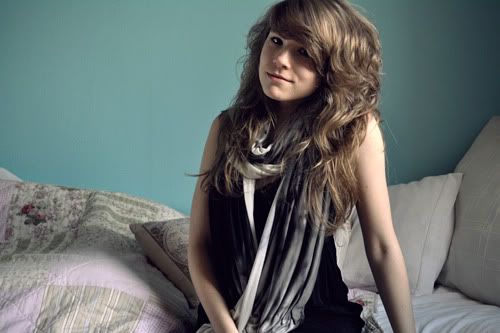 New hair and scarf from Pull & Bear for just €4,95 in sale. Yay! It's huge, with some pins in it, it could easily double as a dress and it drapes oh so beautifully. I'm in love.
Catrice Nude Sensation polishes, €1,99 each, and ring from H&M Divided for €4,95.
And last but not least, I randomly applied for a job! Back in my non-single days I didn't want to work because then I'd literally have no time at all for school (hah, priorities) but now that I'm as free as a bird, I thought OH HEY WHY NOT?
Fingers crossed!
Have a great day you guys!
Labels: buys