Jun. 7: I know I can't escape you
MUSIC: JONNY CRAIG
MOOD: MELANCHOLIC
Procrastination.
I'm a true expert in the field. I knew exams were coming but somehow they snuck up on me and caught me by surprise. Luckily, Literature went fine today. 10 minutes of talking about Lolita, Camus' existentialism, Houellebecq's dirty mind and I was done. Superb!
I've been living in my blue maxi dress for the past few days, watching Californication and enjoying the lovely David Duchovny (for a guy almost turning 50 he's
quite
alright).
Shitty Photobooth pictures ftw!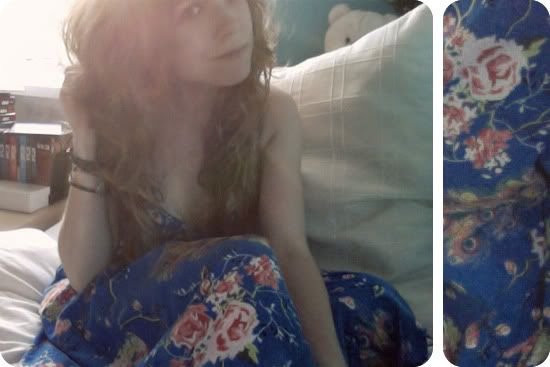 So as I was listening to Jonny Craig's I'm Jonny Craig Bitch and I Drive in Reverse!, I couldn't help but think of last summer. Life seemed so much easier back then, I'd go to college, everything would be okay. And now I'm right where I was two years ago. No plans for the future, whatsoever.
Except for the traveling, which I still want to do even though my faith in hot foreign guys has been smashed to the ground (hahaha).
Growing up blows. In September I will turn 20, and I'm really not looking forward to it. I wish I could have stayed 17 for a while longer. Which brings me to a whole other kids-should-stay-kids topic, but no, I won't get into that right now haha.
No, I'll just sulk in melancholy. Or watch 500 Days of Summer for the 436.894th time.