Oct. 3: Prey on the faint of heart
MUSIC: EVERY TIME I DIE
MOOD: GUUUUUD


Another week of negligence, I guess I've been busy attending parties, eating left over cake (don't worry it's ice cream cake so it won't leave me food poisoned) and still walking on clouds from last week's Every Time I Die concert.
In a few weeks, I'll see Alexisonfire! They're headlining so I really hope they'll play lots of older songs, but the VIP tickets make up for a lot. I'm just hoping the place won't be crawling with 15-year olds screaming they want to nail Dallas.
Anyway, on to the goodies! Monday morning (well it's was 1 PM but the mail man going loco on the door bell awoke me so to me it was still morning) this baby, my birthday dress, from
Dixi
arrived in the mail for me: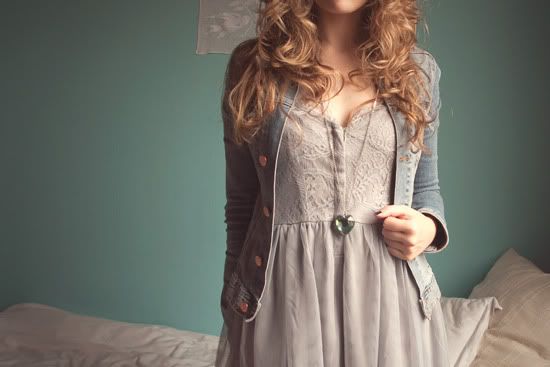 And I love it! The colour is a bit less grey and a bit more icey blue/green, a beautiful shade for Winter if you ask me! The materials used are so soft, the tule is probably the smoothest tule I've ever laid hands on. I also really dig the hook and eye fastening in the front as I'm
always
fighting side- and back zippers haha.
It literally took me days to choose which dress to get, for obvious reasons:
So much pretties! Also up for sale is a selection of vintage knits (instant coziness, they just don't make them like they used to), gorgeous rings, and a
lot
of cutesy little dresses.
And because she's so lovely, Amy the shop owner is offering you all (and me haha) a discount code! Use
DISCOMEMEETSDIXI10
for 10% off any order over £20, throughout October! Hurry, cause these gems can run fast!
Have a great Sunday you guys <3
Labels: buys, outfits, window shopping