Nov. 21: Yay!
MUSIC: CITY AND COLOUR
MOOD: FANFUCKINGTASTIC
AAAH! I have such awesome news to share! Last week I learned that City and Colour will be playing 4 gigs next year, 3 in the US and 1 in the Royal Albert Hall in London. Me and
Alisée
immediately jumped on the pre-presale which had VIP tickets and the best seats. However, technical errors and logistic issues held us back from our precious tickets, so we had to settle for regular tickets in the presale, yet we failed to place an order again! I was at work when my dad texted me he wasn't able to get them, and when I read that during lunch break, I assumed they were sold out so texted my friend the bad news.
Then, my mom dropped by the store as she was shopping in the neighbourhood and she told me my dad was having technical problems. Suddenly I realised, DEAR GOD IT MIGHT NOT BE SOLD OUT! So I took my ten minute break, called my friend and there you go.
WE'RE GOING TO LONDON IN APRIL TO SEE CITY AND COLOUR!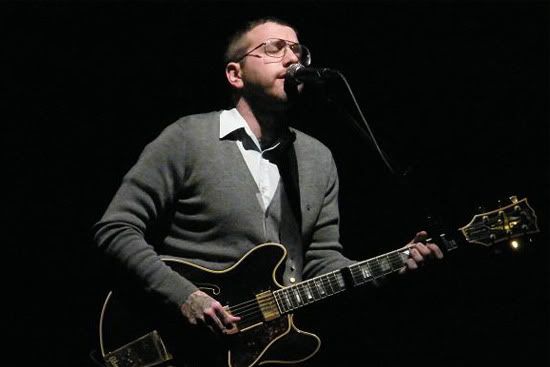 There were only lousy seats left but honestly I don't care, I was so disappointed to find out we couldn't go that I almost cried. Seriously! It'll be such a different experience to the kind of concert I usually go to, I mean, seats? Not standing front row? No stage diving? Huh?
Haha on that note, I might go and see Bring Me The Horizon and Deez Nuts (in my least favourite city in Belgium hahaha) in January depending on my work schedule (January is sales month in Belgium, so a very busy month for those working in retail), I also got tickets for Dance Gavin Dance in May, and I'm definitely going to Groezrock again this year on April 22 and 23, for Every Time I Die! In fact, City and Colour is the day after I get back from Groez. It'll be a painful week (read: way too little sleep) but an awesome one!
In fashion related news, here's a little wish list: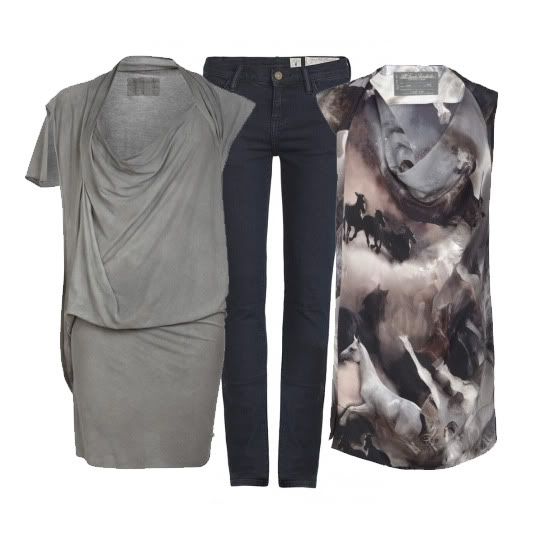 Everything AllSaints (of course)
Sedna dress in Stone spray, Ettin Ashby in Indigo, Stallion Yahvi Top
I'd fallen head over heels in love with the print on that top as soon as I saw it. It's so
nineties trash
meets '10 chic, I need it in my life! Unfortunately I need money first haha.
So here I am, lying on my bed with some Sprite Zero, in my jammies, watching Californcation and doing nothing at all. How are you enjoying your Sunday?
Labels: music, window shopping