Jan. 20: Lady Danger
MUSIC: WE ARE THE OCEAN
MOOD: SMITTEN AND TIRED
Hey all! I've been away for a while again, work is taking up a lot of my time lately, I even tried to do a blogpost this morning between the cereal and the coffee but in less than twenty minutes, it was basically impossible. I even tried to do outfit pictures with my new top but alas, I had to turn to Photobooth for this half ass shot: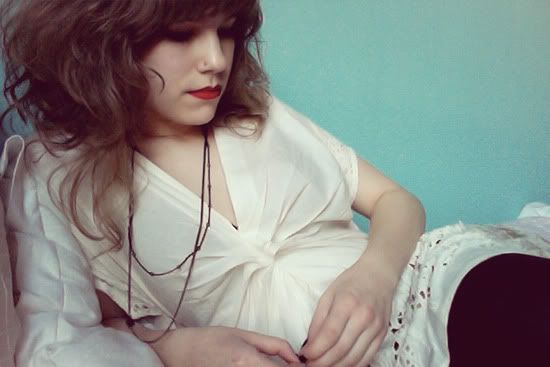 Desiree Top, €28,50 AllSaints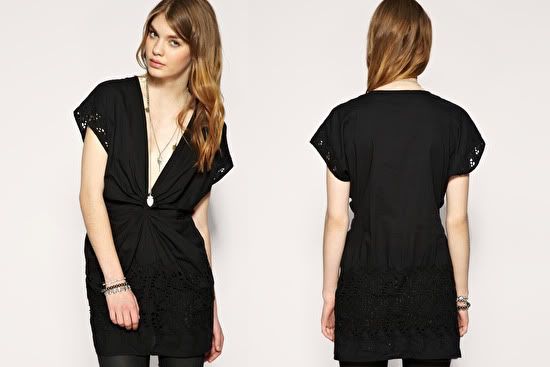 Picture from the ASOS website. They sell it for >€80, lulz!
It doesn't fit me all too nicely (I'm too short haha), but it will once I attach some string to tie the waist in.
Also new in the marvelous Photoboothpic: The first time I spend so much money on make up! MAC's Lady Danger, a very matte lipstick in an orangey, bright red. It doesn't go well with my liner which is more of a pinkish red, so I'm going to have to splurge again I suppose, haha. And finally, as you can tell, I'm back to my old nose piercing. Aargh! I want my ring back! Unfortunately, what I thought to be an infection turned out to be a keloid. Yikes!
I'm having a major blogger's block right now so I guess I'll just leave it at this before I start ranting like a mad woman, haha.
I hope you're all having a nice week <3
Labels: buys