Sam Malone
MUSIC: CITY AND COLOUR
MOOD: SUPERDUPER
And the worst blogger awards goes to...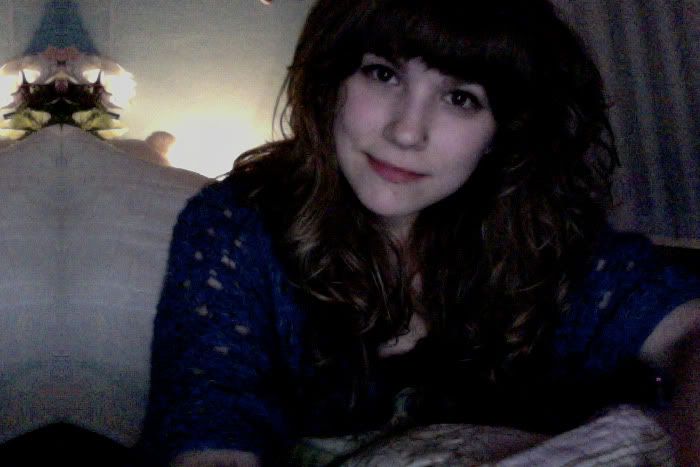 I'm wearing my new blanket-cardigan. That's right, a cardigan that is basically a blanket with arm holes. AWESOME.
Haha seriously what has been keeping me? For one, I started working more hours. Also, I had a week off up to yesterday, and it was a good one. Yay! Groezrock was very nice, I saw Every Time I Die again (and met Keith Buckley, again!), and Circa Survive after two previously failed attempts, finally! Also my super quick trip to London was awesome - City and Colour was amazing even though the audience were fucking rude, screaming between and through songs! Like wtf go do that during an Alexisonfire concert, but not City and Colour you fucking cunts!
We also ran around stores like madwomen, even though we didn't buy all that much. I only really spent money at Primark, Urban Outfitters and HMV haha. Camden was fun (all the food, so overwhelming) but the clothes weren't really my style - As you may or may not know, I have banned florals and cutesey lace dresses from my shopping list, so there really wasn't much to see for me, haha.
Pictures of purchases and more stories soon, right now I'm still recovering from the past week's lack of sleep. So much even that I overslept this morning! I normally get up at 6:50 to make it to work at 9:40. I woke up, noticed the sun shining brightly - a bit too early for that, no? - so I checked my cell phone and it was 8:15. I always leave home by 8:25, haha!
Nonetheless, I got there on time! Even with getting my hair soaked / blow drying / doing my make up! Awesome right! It's like I'm physically incapable of being late for work. Except for when my bus doesn't show.
Anyway, I'm ranting and you probably don't even care about all this crap. Pics soon (read: this weekend?), I promise!
Labels: rants