Daytona White
Guys! What up? (You'd be annoyed by how many times a day I actually go WHAT UUUUP at everyone in real life, haha.)
I have some outfit pictures to share, yaaaay right!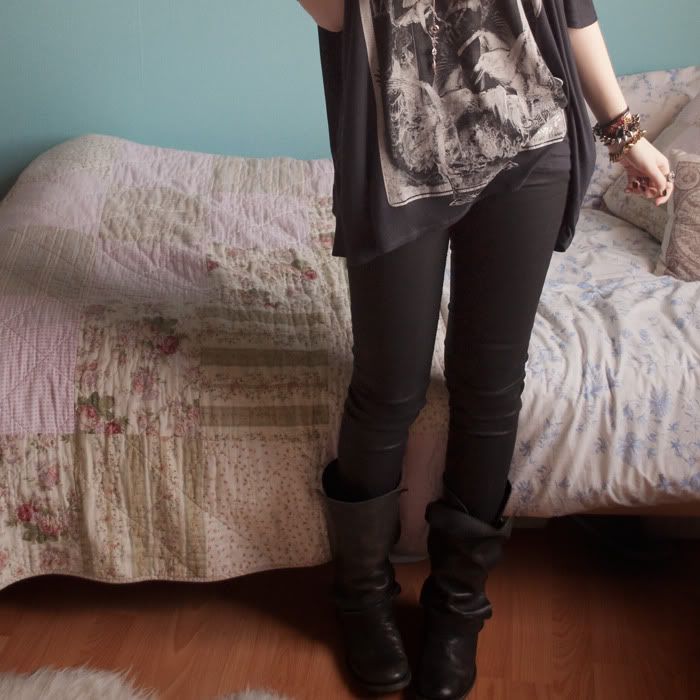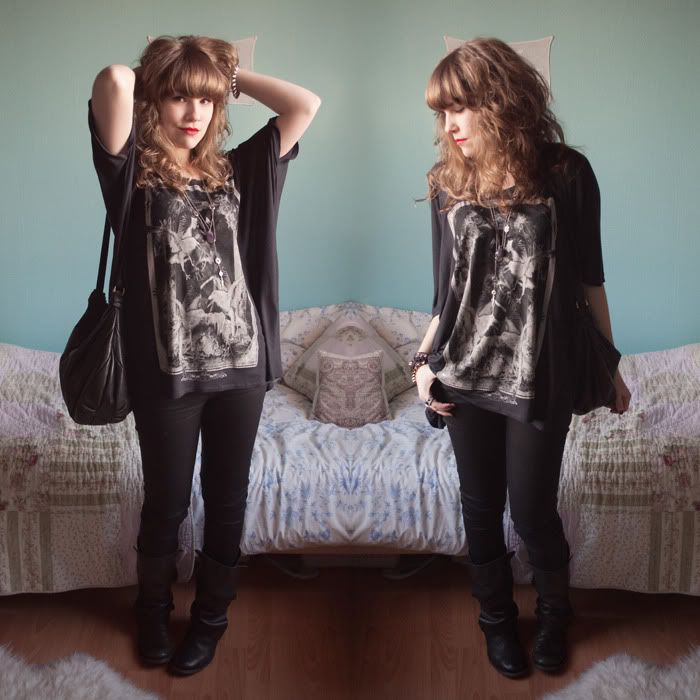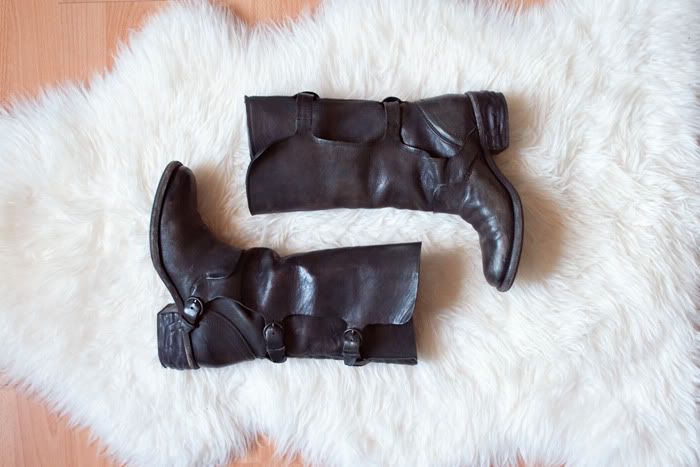 AllSaints Theron Top, Petrel Brodie coated skinnies and Ismaris Boots
Vintage bag
H&M, Six, Asos and DIY jewelry.
So I have 3 more weeks to go on my job, which is quite exciting and also terrifying because I haven't even properly started looking for something new, uh-oh! What I've been doing except for job hunting? Watching Dexter and Sons of Anarchy (holy shit last night's SoA was awesome!!!!1!1), window shopping (and not buying a single thing except for these aubergine purple 70s flares, which you will see popping up on this blog soon!), long bus chats, playing with my cat Alfonso (Fonzy),...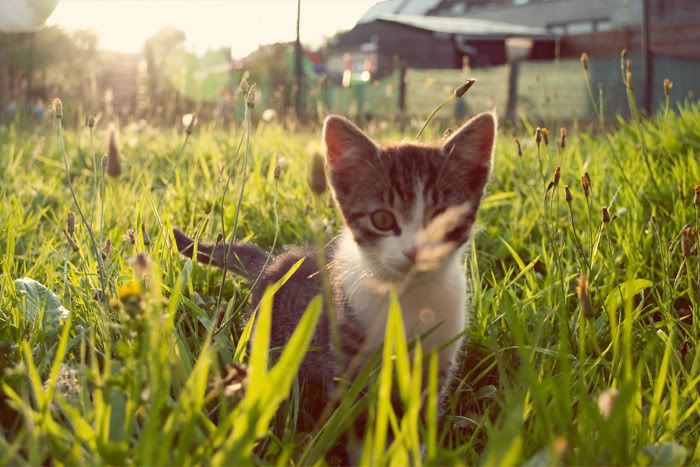 Shitty picture (he kept hopping around like crazy) from when he was just a baby, he's about 6 months old now.
...And most of all, not blogging. It's kind of ironic how this seems to be my favourite subject to blog about, finding new excuses for my never ending writer's block. Maybe this just isn't for me, maybe I should take my pictures and rot off to flickr or something, haha. I don't know, every once in a while I do actually feel like typing shiz about things other than not blogging. Or maybe this is what this blog is supposed to be about, like an anti-blog, summing up reasons why it is silly to post your every thought online.
Catch my drift? Haha.
While we're on the topic of cats (GUYS I LOVE CATS I CAN'T HELP IT), our sweet old Henry hasn't returned yet and quite frankly I've given up hope of seeing him again. I miss him loads, and I can only wish he's in a happy place (and not kitty heaven).
In other news, I've been listening to a lot of Glassjaw lately, because Daryl Palumbo basically has the sexiest voice ever. Seriously, ever. I'm not joking.
Glassjaw - Daytona White
Told you I wasn't lying.