The world forgetting by the world forgot
It's a shitty picture galore today! It's actually the second time that I try to photograph this outfit but the light in my room is incredibly uncooperative this time of year, so the luminosity, focus, colours and ISO are ALL OVER THE PLACE. And I know the first and third picture are almost identical, but I forgot to put on shoes in the first haha.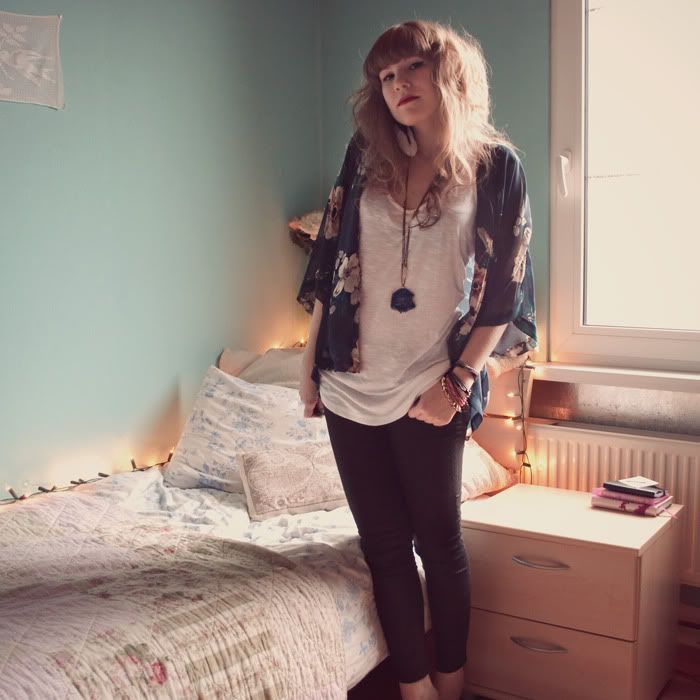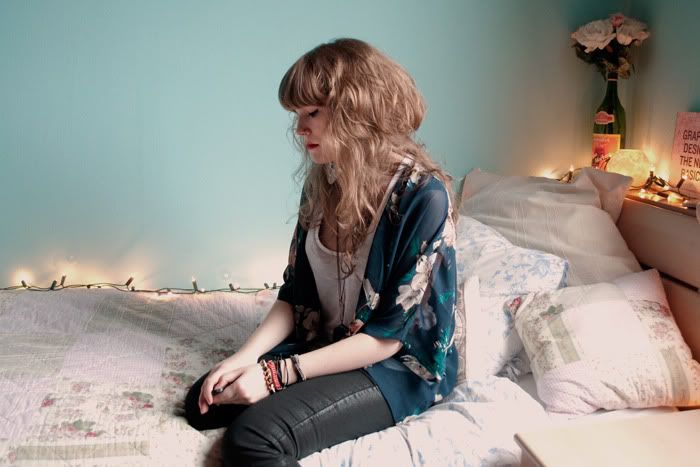 Kimono from Forever 21
Top from H&M
Coated skinnies and boots from AllSaints
Necklace from Free People
Earrings from Ebay
Unfortunately I only found out about this *Fixed ISO mode* on my camera after taking these pictures but that also means the next batch of photos will be better! I hope.
A little note on the title, "The world forgetting by the world forgot" is a line in a poem by Alexander Pope and is quoted in one of my favourite movies of all time, Eternal Sunshine of the Spotless Mind. If you haven't seen it (which I believe is pretty much impossible), go. Now. Seriously.
Some more trivia: Circa Survive's debut album Juturna is basically entirely inspired by the film.
Lastly I would like to share this INCREDIBLY PRECIOUS video of a ginormous Pikachu:
So, I guess that's about it for today. Enjoy your weekend guys!
EDIT: OMFG GUYS IT'S SNOWING!!!!!1!1
Labels: outfits