Fields of June
Hey everyone, whaddup? I've been a little MIA as usual, I'm having a major lack of vitamin D I believe, I'm incredibly low on energy and I haven't been feeling up to par in general. Yesterday I had one of those days, you know, when you get up in the morning and nothing feels right. Your hair's a mess, no clothes fit right, your breakfast tastes bland, American Dad isn't funny, Dexter isn't all that exciting...
So I camped out in bed again.
But, the light of my life: Our new cat, Enya. She's a three year old we adopted from this woman who saves stray and abandoned kitties and seeks new homes for them. After Fonzie's passing, we felt the time was right to welcome a new kitty in need.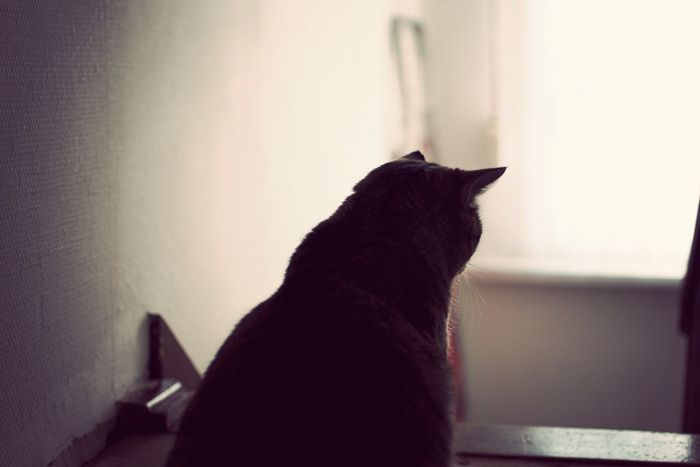 She likes to hang out in the stair case (don't mind the state it's in - we're in a renovation, as we've been for the past few years, hah), enjoys quiet time in her basket and occasionally throws a punch when's she's had it with the petting. She's a feisty one, we love her already.
I'm so excited for my cast to come off Wednesday! I'm truly hoping that being able to work out again will up my energy and cheer me up a bit. Dis shit's bringing me down man! Also, my foot SMELLS. I had no idea a foot could smell this awful
ermahgerd
. (I suggest you click that link if you're in need of a little LOL moment, like me.)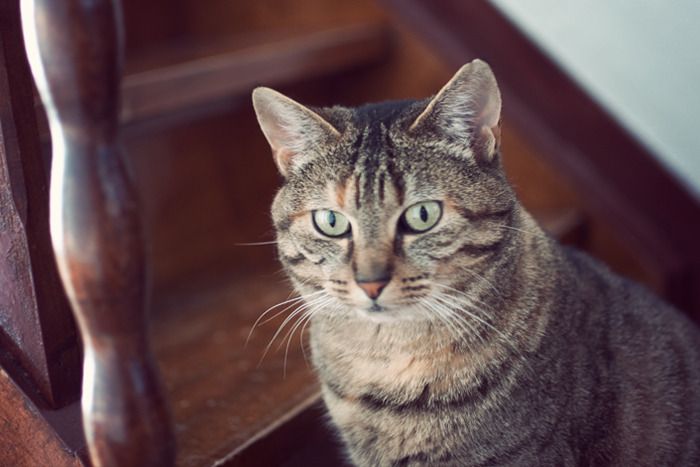 And there she is, our sweet Enya. I suggested we'd name her Betsy (she's a... rather big girl haha), but my parents wanted to keep her name because she listens well to it.
I've nicknamed her Buttercup though. She's still a bit shy but she's doing well for only being with us for a week. She follows us around the house, she's eating well and she knows where her potty is, so now we wait until she lets me pick her up for some good old fashioned snuggly time!!
In other news, I went to see the Revival Tour yesterday with my good friend
Alisée
and it was so nice! I went in with literally no expectations (music wise, because I figured there'd be HOT DOODZ around but alas, I was kinda disappointed) because I had no friggin clue who Chuck Ragan was let alone the rest of the line-up neither did I ever stop to think what contemporary folk would sound like but I was especially blown away by
Emily Barker,
her voice is so soothing and gahhh I just fell in love with her.
It's funny, just a few months back I said I had a hard time getting into female vocalists but it's all I've been listening to lately. Especially the song
Fields of June
stuck with me, it's just really catchy and fun. Go and listen!
Good luck on your Monday tomorrow, guys! Blergh I kinda wish it was Friday already haha.