Two outfits.
Hey peepz! I've been a little MIA as usual, work's been swallowing me whole (nothing new here!), I've been practicing my driving skills and there's always the mad search for an apartment.
However I did manage to snap a few quick pics before the sun went down (I'm SO tired of Winter!), including some of my latest purchases...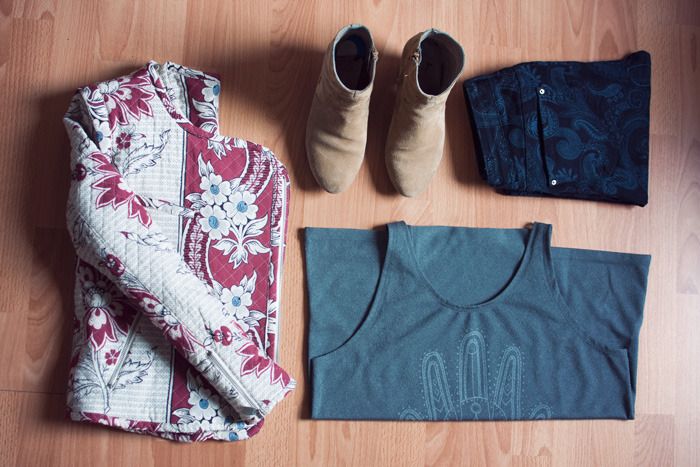 Jacket - Zara TRF
Shoes - New Look
Top - ASOS
Paisley printed jeans - Zara
Crushed velvet blazer - Primark via eBay
Heavens Above, Heathens Below tank - Evil Twin via ASOS
Biker boots - Zara
There's a lot of Zara going on in this post but frankly I think they've really upped their game in the past year! Their sales are always such a treat, I got the boots for €50 and I also have a few t-shirts scored for €4 to €8, along with some red suede booties for €20! Pretty sweet right!
I've been utterly lazy the past few weekends, I'm kinda concerned because I never seem to get enough sleep, despite my sugar lactose and gluten free diet dictated by my osteopath.
I'm dying to move into my own place, I mean, there was a national strike Thursday so I took my car (and my brother because I'm scared of driving alone) to work and traffic was so horrible, taking the bus would've been just as slow.
Living close to work is like heaven to me, I'm already imagining lunch breaks at home with Pedro or Mimi the kitty cat, and Summer time bike rides to the park. Yay!
In the meantime I'll continue to box up things, clean out my drawers, splurge at Ikea for all my necessities and
dream
of what my place will look like.
And I'll probably be shopping at Zara sometime soon again, too.