Sales wishlist: A backpack
So the sales are here and I'm like OMG OMG OMG OMG OMG, same as every season really, the only difference is that my money/excitement ratio isn't what it used to be now that I live on my own. Thus I figured I would stick to a wishlist: A list of things I need and/or have been wanting to try for a while now.
First up in the series: A backpack! One of the main reasons I dislike grocery shopping is dragging the bags around. I'm super clumsy when I have my hands full so I'm hoping a backpack will alleviate at least a bit of this annoyance. I've selected a few of my favourites a while ago: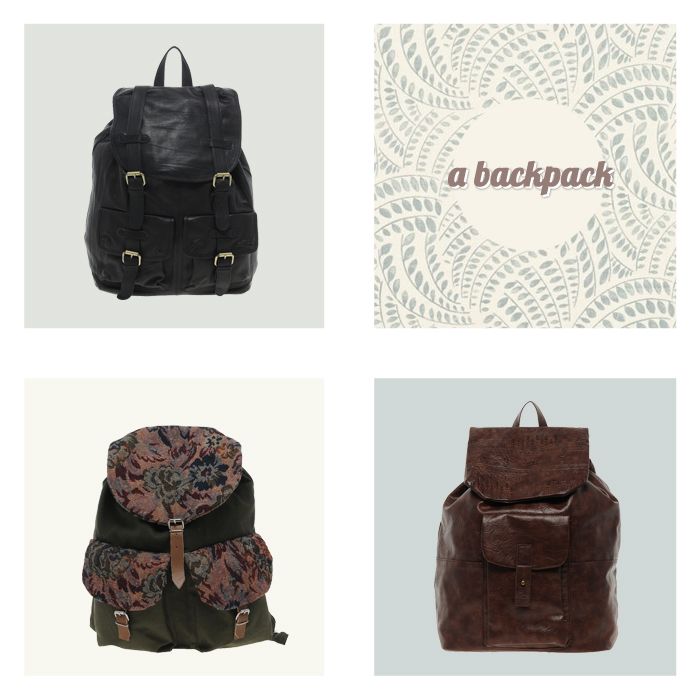 Bonus points if your backpack looks cute with your outfit, like the ladies below demonstrate: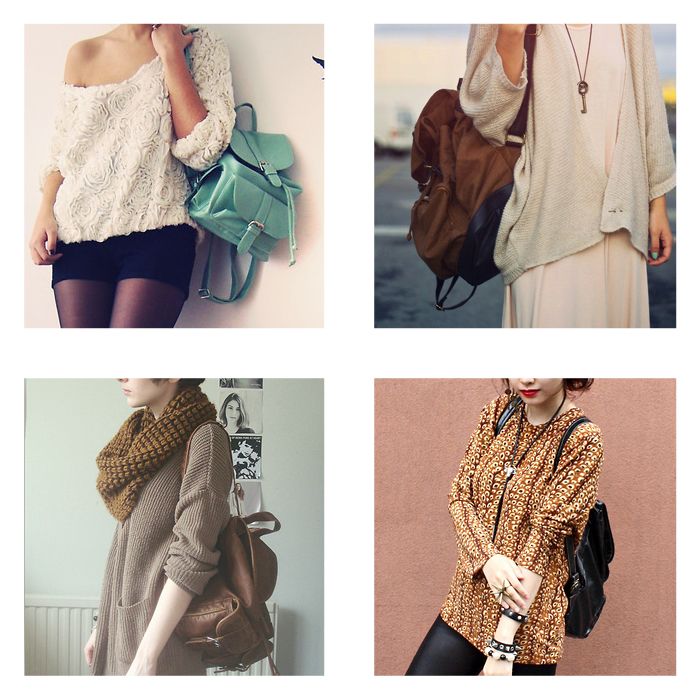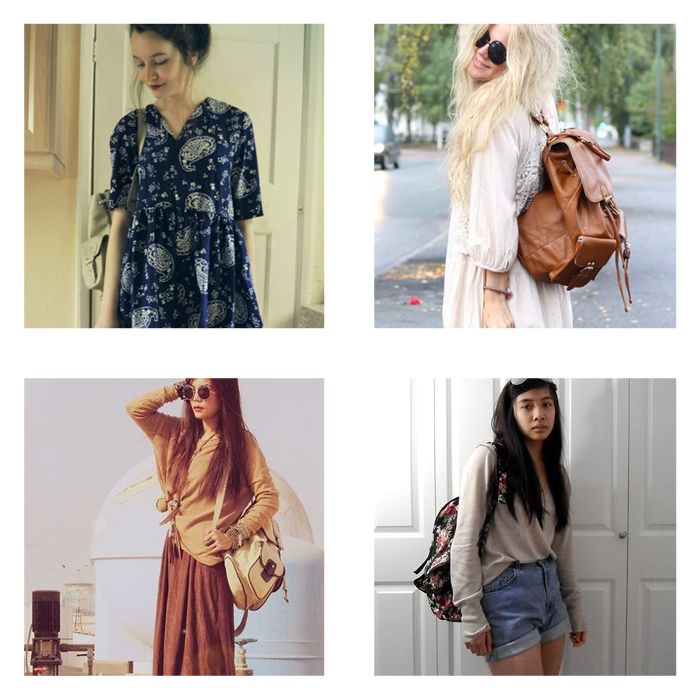 Currently there's an Asos order waiting for me at my Mom's containing a neat backpack and a suede fringed tote bag, so I'm swinging by tomorrow to pick it up! I also ordered a bag from Mango that I had been eyeing ever since it was full priced at €110, then it got marked down to €70 and I was still not sure if I should buy it or not and then... €40. Snagged it right away!
Also today I went thrift shopping with my best mate Steve, I bought two more bags (yup... :D), an extremely kitschy lamp (I LOVE IT), some decor items and a little cabinet! I'm in the process of cleaning up my place as it's been such a mess in the aftermath of my Dad's passing. Dishes, dustballs, laundry... The whole deal.
Once life slows down a little (will it ever???) I'll definitely do an apartment tour, I'm actually really excited to show you all!
Okay this has been quite the chaotic post so I'll just leave you all to enjoy your Saturday night! I'll be spending the night in with some green tea and Illustrator and Photoshop for some nighttime designing! Yay!
Love,
Vicky
Labels: people, window shopping