Hell bound but heaven sent
Yo dudes! How's your weekend been? I've been chilling way too hard, sleeping in, taking naps and doing nothing at all.
I did see an osteopath concerning my everlasting fatigue, I was expecting a dairy or gluten intolerance but, for the love of all that is holy, it's sugar.
SUGAR. My one true love in life and I can't have it anymore. I've tried just about anything, vitamin supplements, visits to my GP, exercise, proper sleep, better eating, meditating but nothing seems to crank up my energy level so I have turned to holistic medicine. I've been relatively sugar-free since Thursday, which means no cookies, no icecream, no candy, no pastries, no fizzy drinks (no light ones either because that's crap)... Waaah!!
In other news, I have a dentist appointment coming Thursday and I'm petrified because I'll probably need surgery for my wisdom teeth. They've been bothering me for like, what, 4 years now? And just recently I've noticed my jaw's been pretty much dislocating itself slowly, haha, so other than surgery I fear I may need some braces... But let's not panic just yet, right? ... Right?
On to some new decor stuff!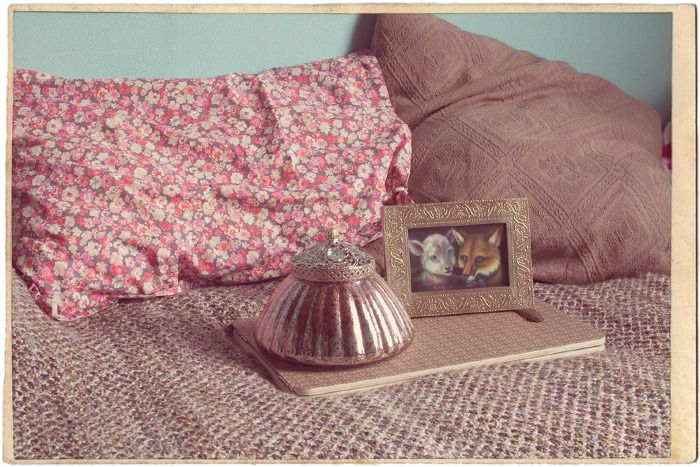 Pillow cases - La Redoute
Jar - Maisons du Monde
Frame - Urban Outfitters
Laptop stand - Ikea
Blanket - Zara Home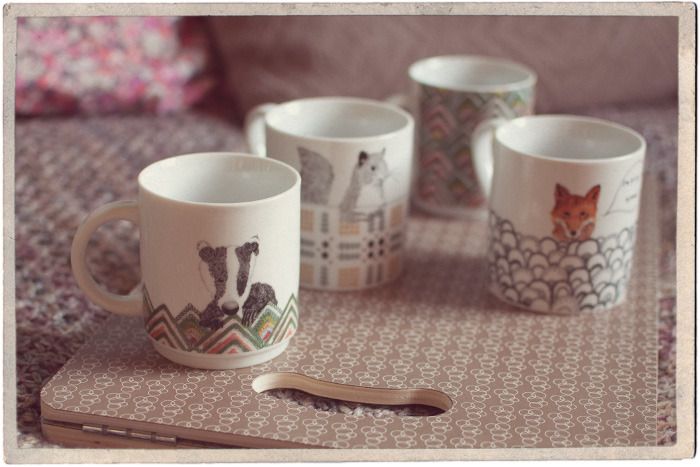 Mugs - Dear Prudence for Urban Outfitters
The illustration in the frame is a postcard I picked up at a tattoo convention I visited with my best mate a while back. I'd mention the artist but it's such a hassle to open that goddamn frame (I reviewed the thing on the UO site and gave it one mere star because it's quite a shitty thing really)...
What else is new... Well I finally got some proper running shoes haha, the drive up to the sports-and-camping-stuff store was such a hassle (I have my learner's permit and am allowed to drive solo even though that would be like mental suicide because I get super stressed), the parking lot was like the wild west and my Mom was in a hurry, BOO NEVER DOING THAT AGAIN. I did park my car in a minimum of very slick moves! I wish someone would've caught that on video because it was pretty impressive if I may say so myself... I may be a really shitty, impatient driver but I can parallel park like a freak!
And to think I was planning on going to Ikea solo, on a Saturday... LOLZ! I'll just take the bus for the time being.
I wish you all a smooth week! I don't know how I'm going to get past Monday without sugar... WOE IS ME!