First peep
Hey guys! I've had such an exciting Saturday, it's unreal. Yesterday evening while I was delighted by a McDo meal, I received the phone call: I could pick up the keys to my (rented!) apartment. I was over the moon!
Gnarly!
So that's me posing with the "TOO LATE ASSHOLE IT'S MINE NOW" sign (well literally it says "rented", but I guess you can catch my drift). Don't let the sock bun and glasses fool you, it's still me!
My best mate Steve and I went to the thrift shop that had announced a whole new batch of awesome stuff coming in so you can imagine the excitement of the local hipsters and old people: The store was completely packed. Nonetheless I got some super sweet stuff: A copper decorative plate (for candles and baubles), a really old bag to store binoculars (totes putting my camera in there, no fucks are given) and the big ticket item: This boudoir chair.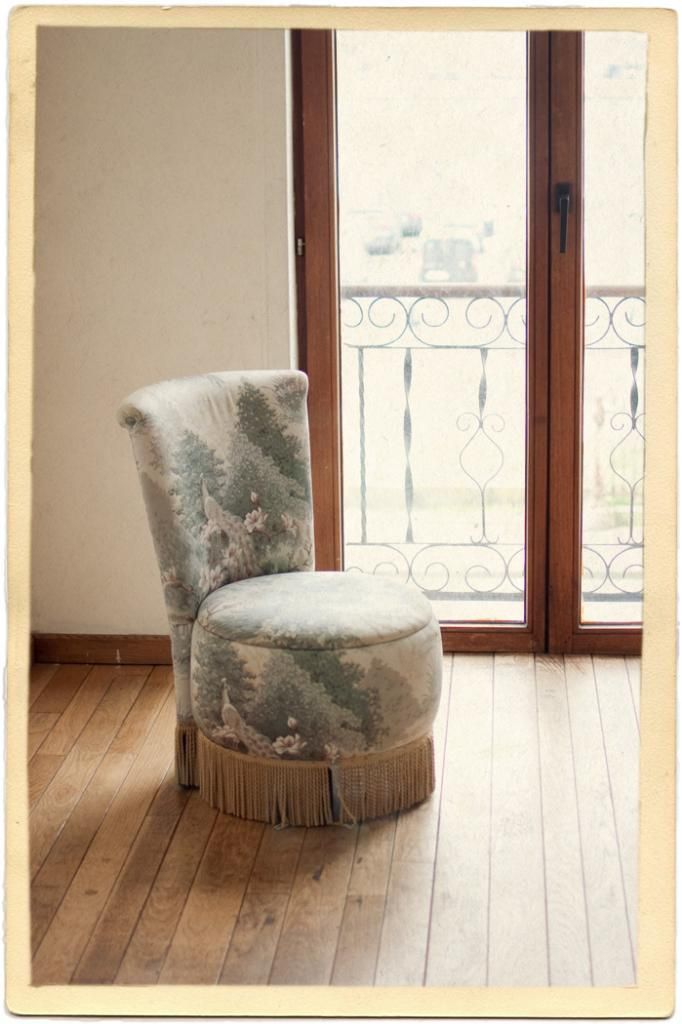 It's got this beautiful chinoiserie style imagery of a peacock, it was love at first sight. It's uncomfortable as hell so I'm probably putting it in the bedroom. It's so gorgeous and tacky, and for €12,50, dragging it home (thanks Stevie!) was totally worth it.
We went to
Chi-Chi's
afterwards to enjoy a good burger, headed on to the DIY store for paint swatches and decided to call it a day.
So right now I'm just chillin' giving my feet a rest after a tiring but absolutely fantabulous day. It's so good to be taking these giant steps into adulthood with my close friends. They may say that happiness is a journey, not a destination, but hell I can smell the happy around the corner, I'm almost there. And let me tell you it smells AWESOME.
I hope you enjoy your weekend, my loves!
PS: Don't forget to start following me on
bloglovin'
now that Google Reader's decided to call it a day!