Apr 21: Random.
MOOD: EXCITED
Two more days until Groezrock, a punk/hardcore festival. I'm only really going for Glassjaw, so let's just hope they'll get through the stupid volcano ash.
Also, I've come to terms with the fact I'm probably going to fail this year. I slacked too much, didn't meet deadlines, skipped lessons etc etc etc. Oh well. No drama.
And, random images ftw!
Alcohol induces deep, philosophical conversations about life and reality.
Obviously.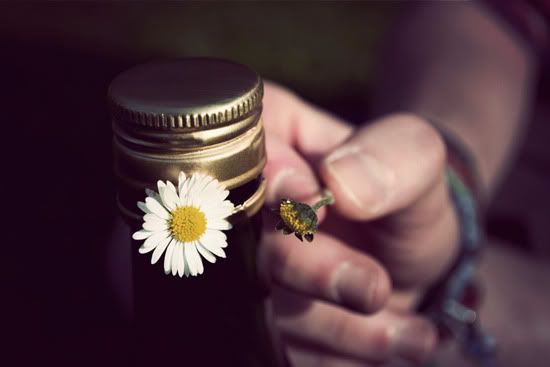 Or, semi-artistic shots with deep, deep meanings. Life and death, you know.
That shit.
Yes, I painted a paper boat hahaha.
And last but not least, I tidied my room. A bit.
Yippee! More meaningful updates coming soon (hopefully)!